Are you planning a trip to France? Do you love to amble through quaint villages or stroll along interesting walkways? Are you hesitating because you don't know which part of the country to choose? Don't worry, in France there is no wrong choice. In almost every town and in every corner of this fascinating country, you'll find enticing paths to follow and each one offers a different set of delights.
Take, for example, Saint-Paul-de-Vence, on the French Riviera in southeastern France. Famous for its museums and art galleries, this charming medieval town was a favorite destination for French actors and artists in the 1960s.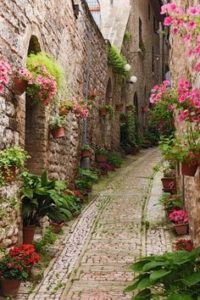 It can get busy with tourists, especially during the summer months, but with walkways like this one, it might not matter.
On France's eastern border, you'll find the historical and cultural region called Alsace. This is another popular tourist's destination, known for its picturesque villages filled with colorful half-timbered houses.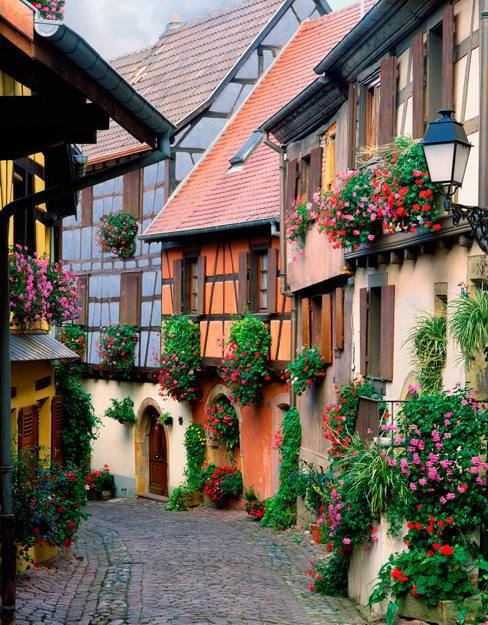 Who could resist a walk through towns that appear to be straight out of a Hans Christian Andersen fairy tale? This region also boasts remarkable churches, castles and sweeping vistas of vineyards.
In Paris, you might enjoy a walk along Canal Saint-Martin.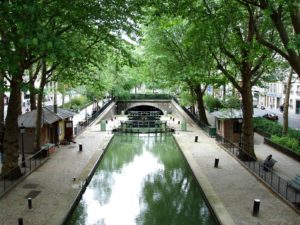 In 1980 I strolled along this canal and jotted down some highlights in my diary. Here is the excerpt from my memoir, French Illusions: From Tours to Paris.
"London plane and horse chestnut trees awash with spring buds swayed in the breeze as I passed tourists toting cameras and young lovers entwined on benches. Ornate iron bridges spanning the gray-green waters came into view, and I stopped, fascinated by the interplay of a series of locks allowing boats to navigate through the narrow canal.
Curious about the melodious sounds coming from a group up ahead, I veered off course and peeked around a couple of bystanders. The enthusiastic musicians—a jaunty male accordionist and a tall, gangly female violinist—almost danced as they played one polka song after another while the crowd kept time. When they paused to rest, I deposited a few coins in their instrument case.
Continuing along the canal, I admired a woman sitting in front of an easel painting. She paused, smiled at me and then refocused on her palette, her paintbrush dipping into blues and greens before returning to her landscape. Mesmerized, I watched as a nearby tree came to life on the canvas.
"Bien fait," I said, my voice filled with awe.
The artist's chubby round cheeks turned pink as she shifted in her seat. "Merci, Mademoiselle. You are very kind."
After this, I ventured over and took one last look at the canal before returning to the apartment. According to Michel, Napoleon ordered the canal's construction in the early 1800s to ease barge congestion on the Seine and bring fresh water into Paris. During the 1960s, when boat traffic declined, officials considered filling it in and making it into a highway, but reason prevailed. I was so thankful they left it alone. It was such a wonderful place to lose yourself. I'm glad I came."