Foreshadowing is a great way to hint to a reader that a future event will occur in your story. According to Wikipedia, "It is also sometimes used to arouse the reader." The writer can do this with dialog or an action, and the "hint" often occurs at the end of a chapter or scene. You don't want the reader to put the book down. You want the reader to turn the page because they "have" to find out what happens next.
With this in mind, I tried to foreshadow certain events in my books, especially regarding my relationship with Adam in my sequel, French Illusions: From Tours to Paris. In the following scene, Adam and I have only a few days left together before he returns home for the holidays. As you can see, the end of this chapter foreshadows possible problems upon his return.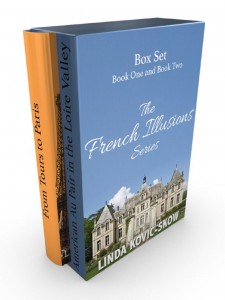 "We sauntered along a row of restaurants until Adam turned to me, his expression changing from blasé to brilliant in an instant. "Hey, why don't we go to Café Jacques? He's asked about you a couple of times and I know he'd love to see us."
            "Great idea! I wondered if we'd get a chance to see him before you left."
Adam's dimple materialized as he pulled me into his embrace. "We still have four more days before I leave. I don't mind sharing you tonight, but I don't think we should make any other plans after this."
My spirits soared. "Sounds good to me. When you return in January, we'll have plenty of time for our friends."
            A muscle twitched in Adam's jaw and, for a split second, I wondered if he was keeping something from me. It disappeared swiftly, and when his lips covered mine, my thoughts muddled together and my concerns melted away."
What do you think? Did I create a bit of intrigue here?