Isn't it wonderful when you discover something worthwhile from the past?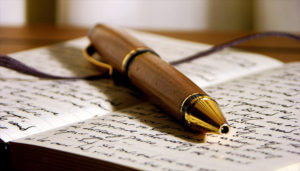 During my recent move to Saint Petersburg, Florida, I came across an essay I wrote for an English 101 class in college. I had just returned home from France in the spring of 1980, and as you'll see, the essay describes my interest in a writing career.
Alas, I didn't pursue an English degree and in 1985, I graduated from Seattle University with a Bachelor of Arts degree in business administration. Who knew that later in life I would follow my heart and eventually write and publish my French Illusions Series? Here are a few paragraphs from that essay, dated December 15, 1981.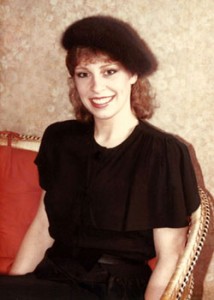 "I have always enjoyed manipulating words to create a story. Even when I was very young, I found pleasure in the various essay writing assignments in school. Inevitably, the school year began with a paper on "How did you spend your summer vacation?" and I always took great care in describing and explaining this "beloved" subject.
As I grew older, my interest in writing seemed to vary with my age and the opportunities given me to write. My several attempts at keeping a diary became much more of a chore than a pleasurable experience, and it wasn't until my recent trip to France that I ventured to try again. Being in another country also entailed much letter writing and, of course, detailed descriptions of events and places were necessary to help the reader obtain a true picture of what I was seeing. I was surprised at the comments from my family and friends on how well I expressed myself on paper. I suppose that I have always felt some doubt of my ability to hold a reader's interest for any length of time…
As Henry Louis Mencken, author, states, "To the man with an ear for verbal delicacies – the man who searches painfully for the perfect word, and puts the way of saying a thing above the thing said – there is in writing the constant job of sudden discovery, of happy accident." Menchen certainly hits home with this proverb. The special concern I have given my writing has helped me to discover confidence and belief in "the writer in me.""
If you would like to learn more about my experiences in France, you can purchase a copy of French Illusions: My Story as an American Au Pair and French Illusions: From Tours to Paris, at Amazon.com. For an additional fee, you can add audible narration with Whispersync. The audiobook is also available at Audible.com.