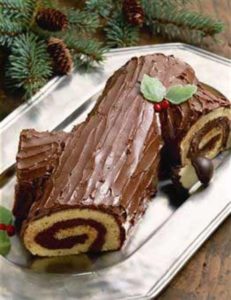 In 1979, I experienced my one and only Christmas abroad, far away from my beloved family in, Seattle, Washington. Fortunately, a French friend invited me to dine with him and his friends, otherwise I would have spent the day alone. It was a pleasant experience, filled with good food and comradery, and I was glad I attended the event. Here is an excerpt from my sequel, French Illusions: From Tours to Paris, describing this special event.
"When Madame Durand announced lunch, we filed into an intimate space softly lit by a standing lamp and pillar candles. In the middle of the room, a square oak table laden with fine china and silver, sat waiting for five guests. Holly, artfully arranged in a vase, scented the air. Unsure where to go, I wavered, until Michel directed me to the chair beside his friend. "Why don't you sit here?"
While Francis circled the table, refilling our wine glasses, Madame Durand brought out the mousse du canard, duck pâté with salad greens and grated beetroot.
Once she sat down, all eyes turned to the host at the head of the table. Monsieur Durand bowed his head and, while he recited the Lord's Prayer, I snuck a peek at Michel, curious to see his reaction. Our eyes met and, when he winked, I quickly lowered my gaze.
Silence, and then compliments, followed as everyone sampled the pâté. Before long, the second course arrived—rice and fricassée de volaille à l'ancienne, a chicken stew simmered with hearty vegetables in a rich white-wine sauce. Steam rose from the dish and delicious aromas filled the air. A cheese board came next, featuring goat cheeses from the Loire Valley.
When Madame Durand presented the final course, a log-shaped cake, "Oohs" erupted around the table. Trying to be discreet, I lowered my voice. "Michel, what is this dessert called?"
"Bûche de Noël. It's a traditional Christmas dessert flavored with chocolate and chestnuts. I think you'll enjoy it."
"Mmm…that sounds good."
Once everyone finished the exquisite dessert, Monsieur Durand raised his goblet in the air. "May I propose a toast to Solange? Thank you very much for the marvelous meal."
"Merci, Robert," Madame Durand said softly, a blush tinting her cheeks pink as glasses clinked all around the table."
You can learn more about my memoirs at lindakovicskow.com or purchase a copy of my book at Amazon.com.