I've entered my memoir, French Illusions: My Story as an American Au Pair in the Loire Valley, in two contests.
In the spring of 2014, I paid $89 and submitted my book to the Readers' Favorite Book Awards Contest.Later that year, they notified me that I won the Bronze Medal in the "Non-Fiction Travel Category." There was no monetary prize for this award.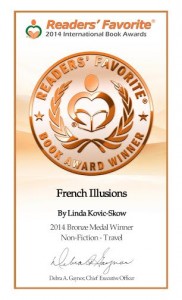 Last April, I paid $49 and submitted my memoir to the IAN Book of the Year Awards. A week ago, I was notified that my book won Outstanding "Non-Fiction Travel."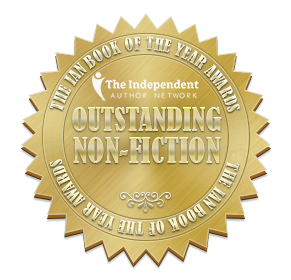 I was given $100 cash prize and my book is still in consideration for the 2016 Book of the Year. This year's first, second, and third place award winners will be announced on September 1, 2016.
It is an exhilarating feeling to learn that someone found your book worthy of a prize. I was on a "high" for days after I learned about my awards. In my mind, all of the hard work I had put into my memoir – the long hours, the rewrites, the numerous edits – had finally paid off. Maybe not monetarily, but certainly emotionally. Who can put a price on that marvelous feeling?
Additionally, you can post this information on your social media – Facebook, Twitter and your website. You can also put this on your Amazon Author Page. Most readers have no idea whether your award is a so-called "Vanity Award" or not. They just know that your book won an award, and that is a good thing as far as they are concerned. It helps your book rise above the rest. A good thing when it comes to self-published authors.
I suppose you've gathered that I'm a "Yea" when it comes to award contests. How do you feel about them?