My husband and I spend summers on our boat in the Pacific Northwest Waters of Washington and British Columbia. Occasionally, we pull into towns and purchase moorage so we can gather provisions or do our laundry. Last summer, while I was at the Friday Harbor Marina Laundromat, I met a young woman named Rebecca (not her real name), and after basic introductions, we moved on to a surprising subject.
"Is this your first visit to the San Juan Islands?" I asked, folding a towel.
"Yes," Rebecca replied with a nod. "It's the first time for all of us."
I glanced in her direction with a furrowed brow. "Are you traveling with your family?"
"Not exactly." She hesitated and a smile slid into place. "It's a bit unusual, but I'm a live-in nanny and my employer asked me to join them on vacation. You probably think that's a bit strange."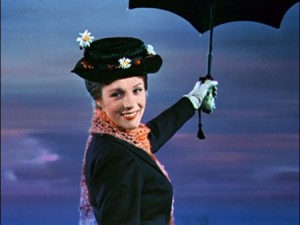 I closed my mouth and when I found my voice, my words came out squeaky. "Yes, I do find that strange, but not for the reasons you think. I was once a live-in nanny myself."
"Really? That is such a coincidence," she replied, her eyes as big as saucers. "How long ago was that?"
"A long time ago, back in 1979. I was an au pair for a family in France."
A man with a large duffle bag walked into the cramped room and we glanced his way, moving aside so he could pass. Refocusing on each other, our laundry momentarily forgotten, we resumed our conversation.
"Wow! That must have been quite an experience for you."
I chuckled. "Yes, it sure was. I kept a diary the whole time and recently wrote a memoir about the experience."
I shared a bit more about my book and Margo told me about her nanny job, caring for a young girl of eleven. She had been with the family since the girl's birth and she loved her like a daughter. I was surprised to learn she was thirty-one-years-old, because she looked like she was twenty-five. We both laughed when I asked her if she was keeping a diary.
An hour later, as I walked back to our boat, I smiled to myself. What a fun conversation. Doing the laundry was usually an odious task, but not on this occasion. I couldn't wait to recount the story to my husband.