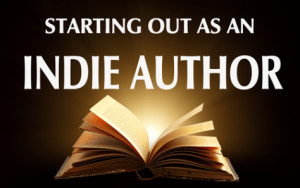 It's been a little over three years since I published my first book in The French Illusions Series and I thought I'd recap four things I've learned during that time.
1. Some people will not like your story and there's nothing you can do about it. Once your book is published and you giveaway or sell a bunch of copies, you will eventually receive a negative review and it will hurt your feelings. It never ceases to amaze me how people can be so cruel with reviews, but once you become an author, it's a fact of life.  The important thing is to have confidence in your well-edited, well-vetted piece of work.
2. After you publish your book, if you receive a consistent complaint, seriously consider a revision. I received multiple negative comments about "the way" my story ended, so one year after publication, I extended and enhanced the ending to my memoir. It was one of the best decisions I ever made. My reviews are consistently better after this addition and I rarely receive a bad review about the ending to my book.
3. Once you become an author, you will have good days and bad days. This point is closely aligned with number 1 and 2 above. I had a great day yesterday— I sold several books and I received a five-star review. Earlier in the week, I felt sad when sales were slow and a reader came in and trashed my story.  On days like this, I shrug my shoulders and find a distraction, such as a long walk.
4. Selling books will be an uphill battle. Once you publish your book, the dreaded question of "How many books have you sold" will come up again and again. Fortunately, my number is above average, but (sigh)…I'm still not satisfied. Each day I send out a tweet, post to my Facebook Fanpage or head over to the Francophiles Group at Goodreads hoping to gain more traction. Oh, and don't get me started with the promotions I set up throughout the year. Someday, when someone asks me about book sales, I just want to be able to say "they're okay," and mean it. Time will tell with this one.
Well…there you have it. What about other authors out there. What lessons have you learned?