Back on February 6, 2013,  after I published my first memoir — French Illusions: My Story as an American Au Pair in the Loire Valley — I wrote a blog that revealed the "story" behind the photographs introducing the four parts in my book. As I said before, it was my publisher's design team that came up with this fantastic idea and I carried it forward to my sequel, From Tours to Paris.
The photo below that introduces "Part One, Unsettled in Tours," was taken by me with my Kodak Pocket Instamatic camera in 1979.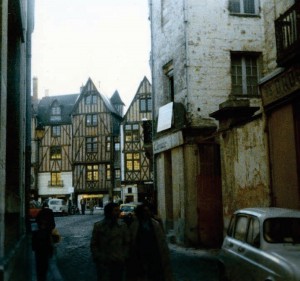 It showed the tapered cobblestone lanes that led to the rows upon rows of half-timbered buildings lining the streets of le Vieux Tours, the medieval old town.
I also took the photo that introduces "Part Two, A Fresh Start." This was the entrance to my rented room in Tours, which was situated on the third floor of a family's home.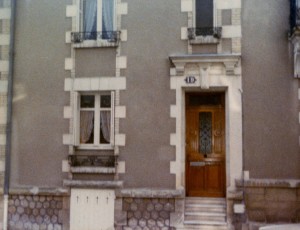 It sat on a quiet road, nestled between two larger buildings, a little under a mile from the institute where I attended French classes. The three-story, stone-white residence with its Juliet balconies was one of the prettiest on the block.
The last photo introducing "Part Three, Paris," I found online.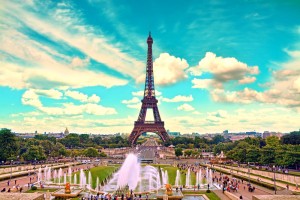 The minute I saw it, I fell in love. The Tour Eiffel is clear and crisp in the blue sky filled with clouds.